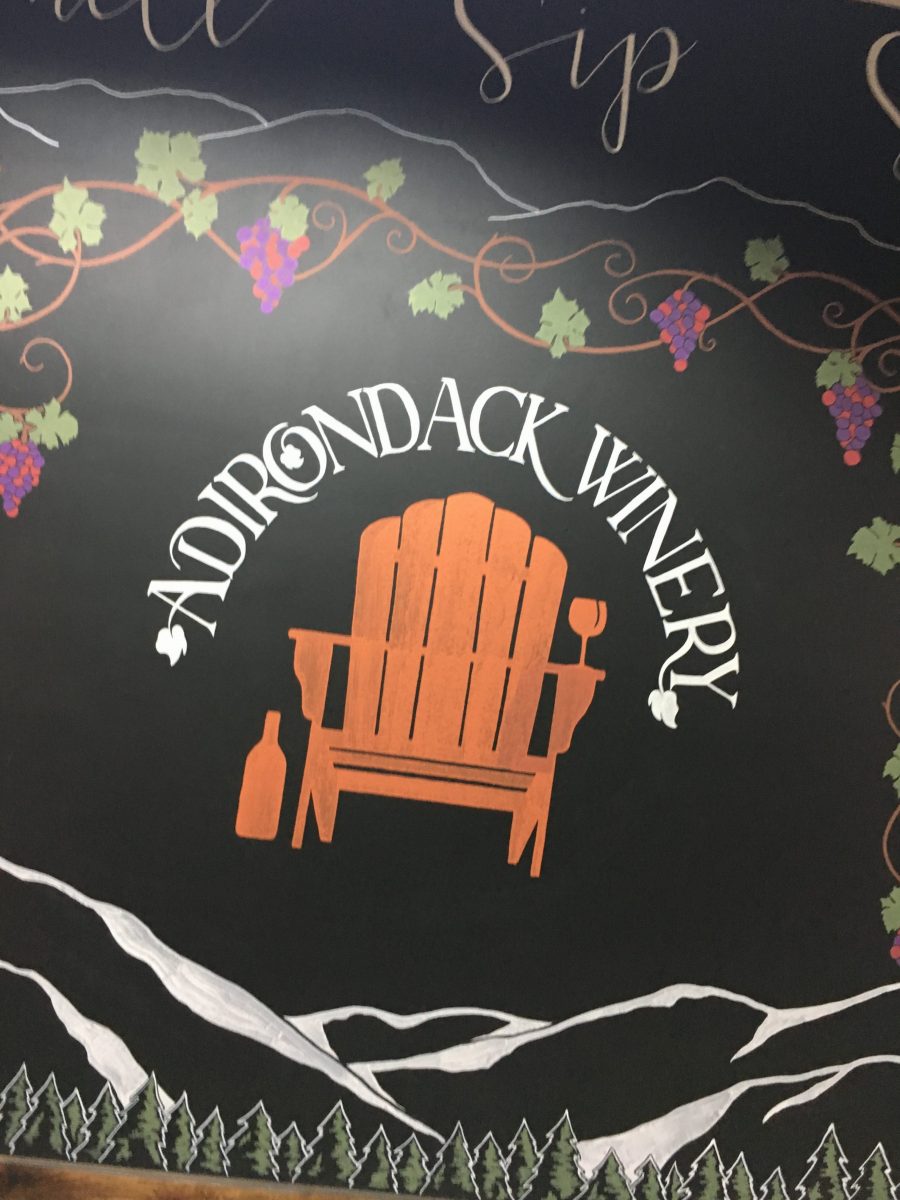 The Adirondack Winery has opened a beautiful new tasting room in Bolton Landing, NY. Upon walking in, you are greeted with Adirondack inspired artwork, wine barrels and the friendliest staff.
There's a large area to do tastings on one side and then an entire wall dedicated to wine on the other. It's a great way to browse through all of their products after sampling so you can grab some of your favorites.
We ended up doing our tasting with Bunnii who was very friendly and knowledgeable and just a lot of fun to chat with. She asked what type of wine we liked and then made some recommendations based on that.
To accompany this, I ordered the Locavore slate plate which featured all local products like cheese from the Adirondack Cheese Company, Saratoga Crackers, Birnn truffles (out of VT), tapenade made with their Red Ruby wine from a local chef and a delightful strawberry jelly also infused with their wine. I highly recommend getting this along with the upgraded tasting glass that they offer. Both really enhanced the whole experience plus the glass is yours to keep!
After trying a lot of different varietals, we wrapped up our tasting with 2 wine slushies. The first was a ginger hibiscus and the other was a delectable frozen coffee creation made with Kru coffee out of Saratoga, Cabernet Sauvignon and chocolate syrup.
In addition to offering a great tasting experience, the winery also sells products from a lot of local businesses, wine gift baskets,  and all of the products featured on the slate plate. There are a lot of really nice gift options if you need something for a friend, relative or just yourself.
We had so much fun talking with Bunnii, Ava and everyone else while doing our tasting and I highly recommend checking out their beautiful new tasting room in Bolton Landing. Cheers!